One tall green cymbidium orchid stem - swathed in ti leaves and presented in a clear glass cylinder - is simplicity perfected. This Zen-inspired floral arrangement would be stunning in a business setting or at home.

A green cymbidium orchid stem is presented in a cylindrical glass vase, lined at the bottom with ti leaves.

Add a second cymbidium orchid spray for a larger vase and larger more full show.
As Shown

PSF-CYM/CYL

Add a Second Orchid Spray

PSF-CYM/CYL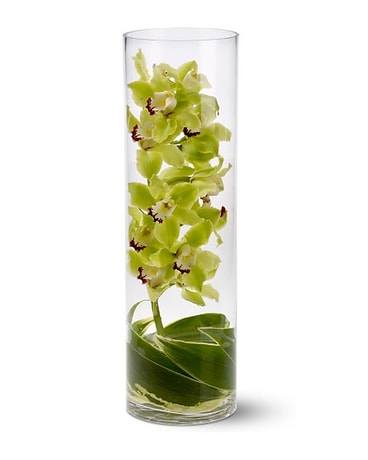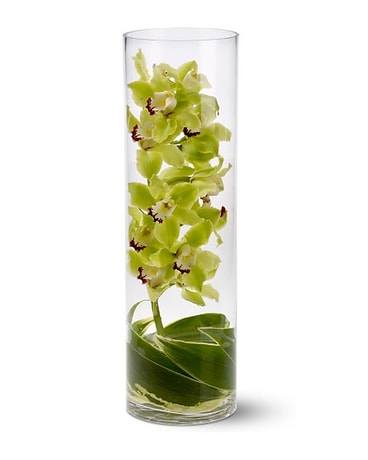 Add a Second Orchid Spray - $175.00