One tall green cymbidium orchid stem - swathed in ti leaves and presented in a clear glass cylinder - is simplicity perfected. This Zen-inspired floral arrangement would be stunning in a business setting or at home.

A green cymbidium orchid stem is presented in a cylindrical glass vase, lined at the bottom with ti leaves.

Approximately 6" (W) x 19" (H)

Orientation: All-Around
As Shown

TFWEB210.

Add a Second Orchid Spray

TFWEB210.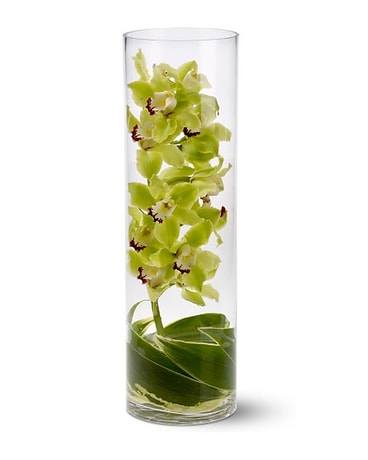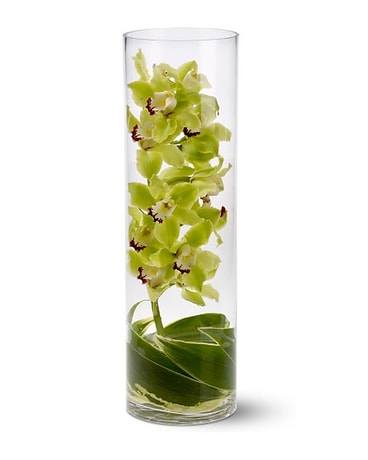 Add a Second Orchid Spray - $150.00