Create peace and serene simplicity in their life with the beauty and sophistication of our gorgeous white calla lilies. For the recipient with select taste, this bouquet exudes a quiet charm situated in a premium clear glass rectangular vase.
Looking to send a more extravagant gift? Give us a call for immediate help. 760.325.7441
Free premium hand written card is included with this beautiful design.
Shown - 20 Stems

LUXE-1

Love It - 30 Stems

LUXE-1

Like It - 10 Stems

LUXE-1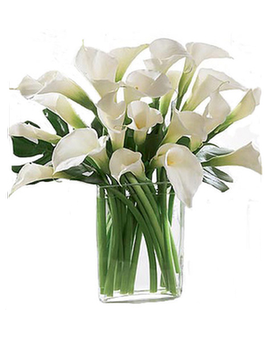 Shown - 20 Stems - $200.00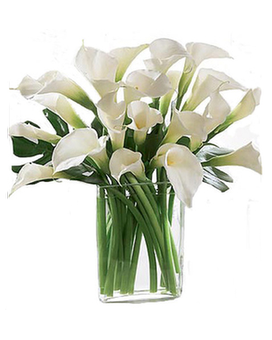 Love It - 30 Stems - $285.00
Like It - 10 Stems - $110.00